United Nations - Phillippines
Testing feasibility of securing maritime elements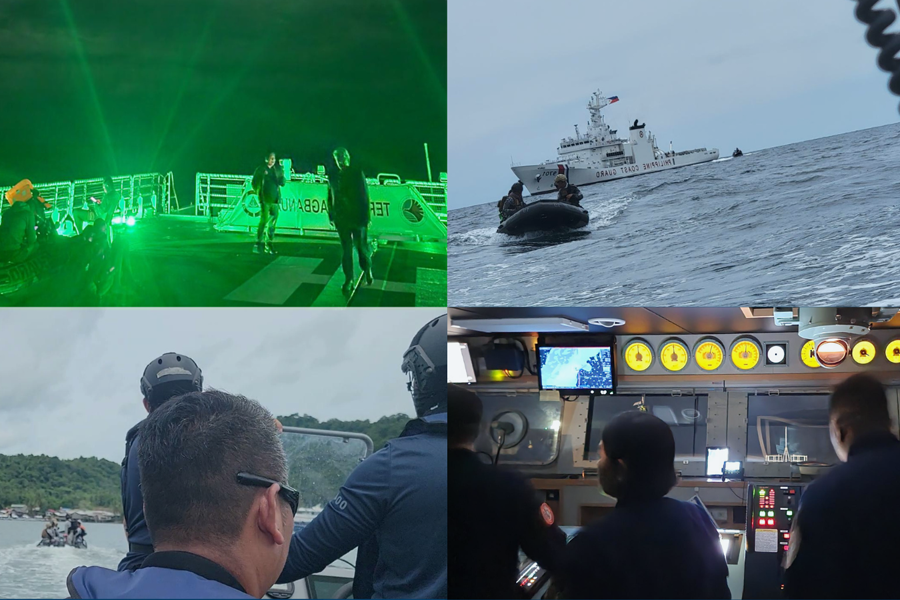 Countering Terrorist Travel Programme and The Philippines Conduct a Joint Scoping Mission in Palawan to Test Technical Feasibility of Adding a Maritime and Biometrics Capability to The Philippines Passenger Information Unit (PIU)
From 8 to 10 August 2022, the Countering Terrorist Travel ('CT Travel') Programme partnered with the Bureau of Immigration and the Coast Guard of the Republic of the Philippines for a significant three-day joint scoping mission in the southeast Philippines. The mission aimed to validate the technical feasibility of real-time collection and transmission of maritime crew and passenger biographical and biometric data. Assisting in this endeavor was Mobile Edge UK, with our mobile border application, facilitating the smooth execution of this critical operation.
Our technology, incorporated into the mission's framework, played a pivotal role in transmitting the captured data to the Philippines' passenger information unit, known as the APIS Operations Center (APOC), located in Manila. The Philippines Coast Guard employed its flagship vessel, BRP Teresa Magbanua, enabling the joint team to reach remote locations, extending as far as 10 nautical miles from the shore. Even in varied maritime and coastal environments with very low or intermittent internet connectivity, our application proved its robustness by successfully transmitting test data.
This scoping mission represents a significant milestone for CT Travel, advancing its goal of offering comprehensive assistance to UN Member States. Mobile Edge UK, through the capabilities of our mobile border application, is proud to contribute to this expansion.
Traditionally, CT Travel has supported Member States in building national capabilities to process and analyse Advance Passenger Information (API) and Passenger Name Record (PNR) data from air carriers. This information is vital for detecting and countering threats from terrorists and serious criminals. However, with the recent venture into the maritime domain, CT Travel aims to implement Security Council resolution 2396 by enabling the collection and processing of maritime API, as well as biographical and biometric data from travellers on small vessels. Our mobile application offers a technologically advanced solution to facilitate this expansion.
The Anti-Terrorism Council Program Management Center in the Office of the President of the Philippines acknowledged the crucial role of the UN Office of Counter-Terrorism and the support of the CT Travel Programme in constructing the APOC, and expressed gratitude for our participation as Mobile Edge UK. "Expanding the scope to address the foreign terrorist fighters (FTFs) threat in the maritime domain is an urgent priority, and integrating this capability to APOC will help us comprehensively address the FTF threat across multiple modes of travel," stated Mr. Florentino P. Manalastas Jr., the Officer in Charge.
The Countering Terrorist Travel Programme is a global initiative of the United Nations Office of Counter-Terrorism (UNOCT), currently supporting 51 beneficiary Member States worldwide. Its primary goal is to enhance national capabilities to detect and intercept terrorists and serious criminals by cross-checking passenger travel data against INTERPOL and other international and national databases. In line with this, Mobile Edge UK is committed to continue developing innovative solutions like our mobile border application, aiding the CT Travel Programme and contributing to international security.
This case study underlines Mobile Edge UK's commitment to providing state-of-the-art technological solutions that contribute to global counter-terrorism efforts, alongside respecting relevant privacy laws, human rights principles, and other international law obligations. It serves as a testament to the efficacy of our mobile border application and our role in safeguarding international travel across multiple modes.