EasyIDCheck
---
EasyIDCheck is a standalone mobile application that allows quick and easy validation of major types of identification. Perfect for checking identity at the workplace, clubs & bars, car rentals, NHS and Hotels.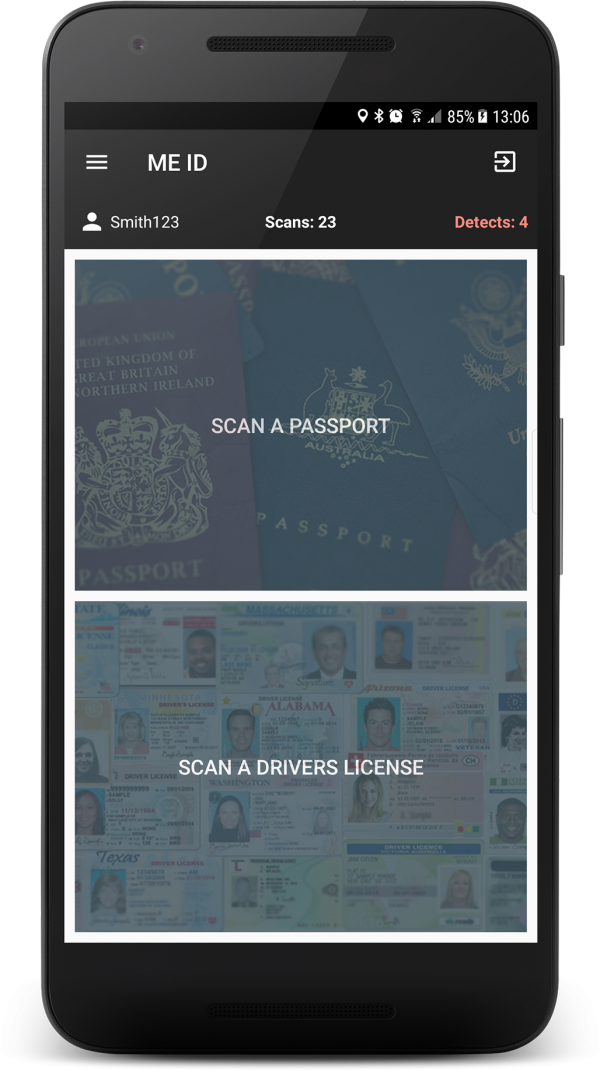 The end-user simply scans the relevant document and receives an immediate response. In the background, we validate the document and can check the individual against various Watch Lists as required.
This application is designed to be used by the general public; it is intuitive, quick and so provides a reliable but cost effective method of validating documents.
Identities are checked and validated in many places, and it's easy to see that this process will need to become more robust over time. Because our solutions not only validate the person, but the document too, there are valid reasons to use at wherever a general identity check is required.
The primary audience is a mobile user, such as club doormen and anyone that requires validation of a document, such as hotel receptions.
EasyIDCheck was previously called EdgeID.
EasyIDCheck is now on the app store ready to download and try
Want to know more? Contact us today